Description
Cloudwheel sold in MY E-BOARD STORE® will always be 100% Genuine Brand New Unit. We do not sell Sample/Prototype unit which is strictly not for sale which some can be found in market locally, do shop with us with confidence.
Galleries
What's in the box?
1x  Set of 4 Cloudwheels Discovery NEW CORE (105mm/120mm)
1x  Set of 8 Premium ABEC Bearings
1x  Set of Wheel Pully Kits (Backfire/Ownboard/Exway/Evolve/Boosted/Wowgo)* -Optional
Product Information
Patented Damping Foam Core Technology
The CLOUDWHEEL With the damping foam core filters out most of the vibrations than the regular wheel. Using CLOUDWHEEL, you don't want to use the other skateboard wheels anymore. This is a major innovation in the history of skateboarding.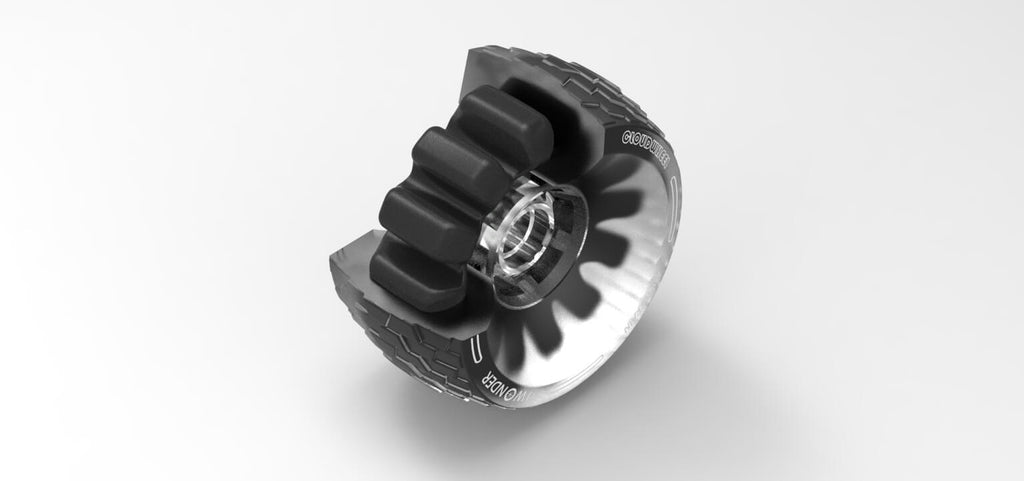 Controllable deformation amount
Reduce mileage loss caused by excessive wheel deformation during taxiing due to too soft wheels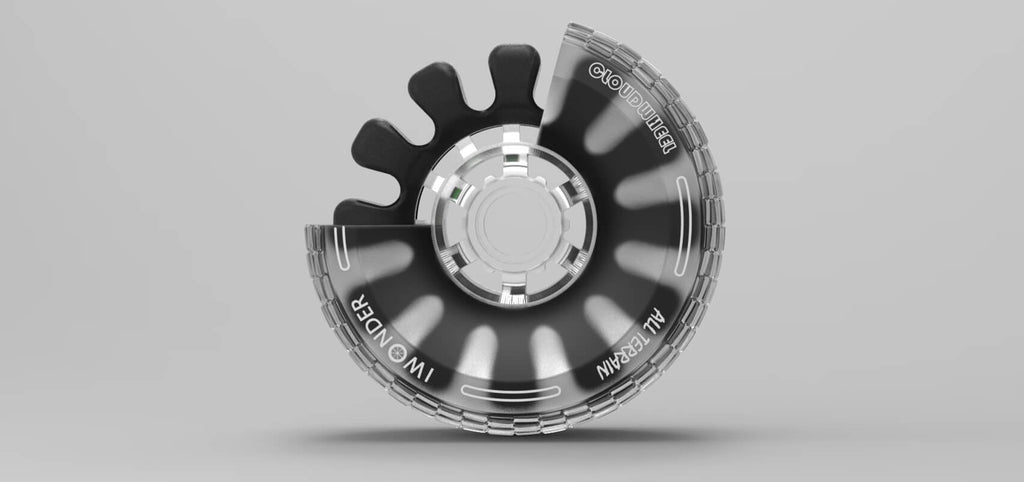 SIZE
40%Bigger than normal PU wheel, make your riding unobstructed, the spokes in the core of discovery version is thicker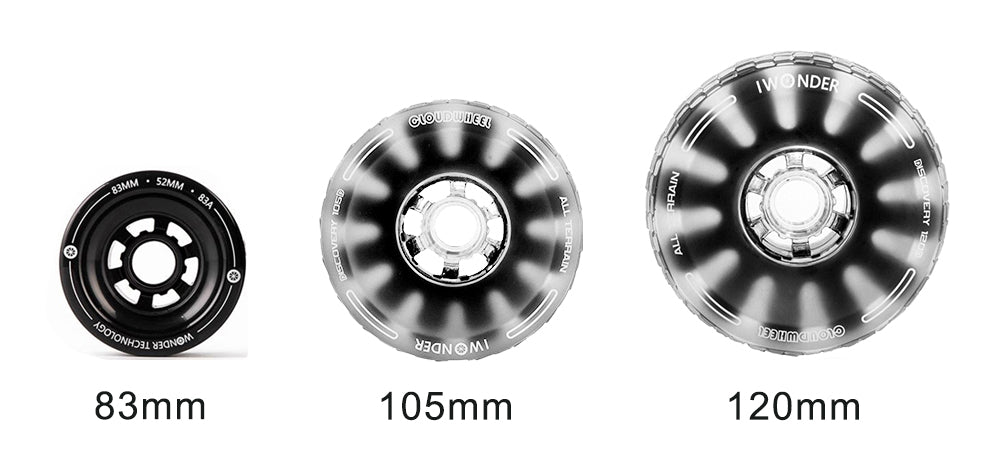 Curved wheel and unique tread
The curved tread design makes the skateboard effectively increase the grip and anti-skid force of the wheel in the case of high-speed sliding
Increase speed
120mm diameter increases the maximum speed of your ride by 3mph
All terrain wheels
Not only applicable to general urban roads, but also to conquer bumpy roads, potholes and turfs
Not afraid of puncture
Safer than all-terrain pneumatic tires, not afraid of puncture. air leakage, or flat tires
Light weight
Cloud wheels have a lower density and can float on the water, reducing torque consumption when starting electric skateboards compared to wheels of the same size
Better wheel core
Cloudwheel Discovery has thicker spokes of wheel core, which is different from original ABEC wheel core. It is made of a high-strength composite material for better impact resistance.
Keyword: Cloudwheel Malaysia